PROCE-
DURES
Body Aesthetics
Maternity Aesthetics
Maternity Aesthetics
Pregnancy and childbirth are among the most special experiences a woman can have in her life. The traces of this experience, which changes and enhances the whole life, are not limited to psychological well-being. Deformations can be concentrated in some or many parts of the body. They may not disappear even weight loss after childbirth, and may cause aesthetic concerns. These problems, which can cause women to feel psychologically unwell, can be eliminated with a series of combined plastic surgical procedures, known as maternity aesthetics.
What Is Maternity Aesthetics? How Is It Performed?
Maternity aesthetics can be defined as the combination of a series of aesthetic procedures, in which the changes that occur in the body during and after pregnancy are treated, and which are performed in order to ensure that women regain the physical characteristics they used to have before childbirth. Surgical procedures such as genital aesthetic surgeries, abdominoplasty, breast lift, breast reduction, breast augmentation and liposuction can be performed within the scope of maternity aesthetics.
The question of "How Is Maternity Aesthetics Performed?" does not have a definite answer. The procedures to be performed within the scope of maternity aesthetics and the techniques to be preferred within these procedures will not be the same for every woman. Nonetheless, it can generally be stated that all procedures can be performed under general anesthesia, and the important point is that the planning is performed specific to each patient.
Breast Aesthetics After Childbirth: Conditions specific to pregnancy and breastfeeding can cause serious deformation in the breasts. After the childbirth and breastfeeding period, there may be loss of volume and sagging may occur in the breasts. For this reason, breast lift and breast augmentation procedures, or breast lift and breast reduction procedures are frequently preferred within the scope of maternity aesthetics.
Abdominoplasty After Childbirth: Every woman is special. The differences in the skin and genetic factors can differentiate the changes experienced by women in the abdominal region during maternity. Women, who have sagging and cracks in the abdominal area after childbirth, can have a fit abdominal area as before with the abdominoplasty.
Liposuction After Childbirth: Liposuction after childbirth can be performed when the abdomen, hips, upper and inner parts of the legs are deformed with stubborn fat. Liposuction can be performed alone or simultaneously with other aesthetic procedures. While planning the procedure, the variables that may differ according to individuals such as the amount of fat, skin structure and age, are evaluated as a routine.
Genital Aesthetics After Childbirth: In the female genital area, changes may occur according to the method of delivery,  causing both aesthetic concerns and functional problems. The vaginal canal may enlarge, deep scars may occur in the perineum area, or there may be deformation in the large and small lips. Vaginoplasty, perineoplasty and labiaplasty are the most preferred surgeries for maternity aesthetics.
Who Can Have Maternity Aesthetics?
Maternity aesthetics can be considered for women, who have deformations in one or multiple parts of their body after pregnancy and breastfeeding, who lose their self-confidence due to these deformations, who have left at least 6 months behind after childbirth, who do not plan to have a child again, who do not have a medical problem that prevents the procedure, and who have realistic expectations.
Planning Process Before Maternity Aesthetics
The planning of maternity aesthetics is performed in line with the results of individual evaluations. Deformations that occur after childbirth may not be the same in all women; the expectations and preferences of the women may also be different. For this reason, the type of the body that would make the women feel at their best should be inquired during the planning of maternal aesthetics, provided that their general medical conditions are suitable. Then, the sequence and method may be selected for the determined procedures, by evaluating the skin type, amount of fat and body proportion.
Recovery Process After Maternity Aesthetics
It is essential not to smoke before and after combined or single maternity aesthetics, and the surgeons should be informed of any medications used. Procedures are usually performed under general anesthesia, and may require 1-2 days of hospitalization. Full recovery varies in the specific procedures; however, it may take an average of 1-3 months. It is important not to do exercises that increase blood pressure during this period. With maternity aesthetics, women can achieve their targeted body form; however, regular exercise and a healthy diet are required to maintain this form. The habits that can interrupt the recovery process should be abandoned. 
Say hello to your old life.
We first meet our patients who make surgery plans at the airport, arrange for their lodging in one of our hotels and provide them with high-quality healthcare in fully equipped hospitals. In all of these procedures, our translators and patient relations specialists support our guests to ensure that they obtain the best possible care and vacation. In addition, we are waiting for our patients' aesthetic expectations to be met in the best way under health insurance.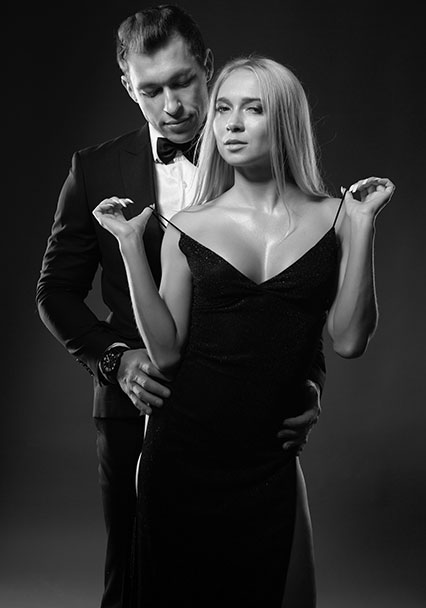 Maternity Aesthetics
Services for Our Patients
We provide advantageous packages to our patients who prefer a more cost-effective safe service and a holiday with care and reshaping procedures, based on our understanding of quality service including VIP transfers, convenient lodging, and operations. If you want to take advantage of our beneficial services, please contact us immediately...
SERVICES